Smart Services is a leading waterproofing contractor in both high end residential property market and all phases of commercial industries including high rise and multi storey buildings.
With more than 40 Years experience, we are renowned for providing above-average satisfaction at reasonable prices.
We are confident in our quality of workmanship and the fast track service time we offer in an industry unfortunately known for poor quality and a below par level of service.
Our focus has been primarily on how to consistently keep our level of workmanship and service high and find new ways of improving, and thereby offering the best value to our clients.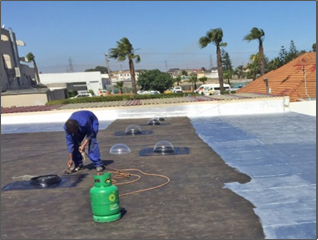 Testimonials
"I enlisted the services of Smart Services specialists in masonry and roof treatment to rehabilitate our mazista slate roof. They approached every fact of the task in a totally professional way and exceeded all my expectations. Their staff are very well trained, punctual, courteous and very well supervised." - Dr. Ivan Lockyer
"I wish to thank you for the painting and damp-proofing recently conducted on my home by your company. The job was carried out with the minimum of hassle for myself, and to a high standard. In addition, they carried out a significant amount of additional painting and minor repair at no additional cost. I will certainly recommend Smart Services." - Ken Schumann